Nowadays, Google and other search engines rank websites if they find relevant search queries on the content. It doesn't matter how your website's domain authority (DA) is and how many backlinks you have.
According to my research, Google focuses on appropriate intent searches and takes websites to the SERP features. As a result, All the SEO professionals are focusing on Featured Snippets and implementing structured data on their websites and content.
What is Structured Data for SEO?
Schema markup and structured data are similar, but some think they are different. Structured data helps to arrange all the facts; consequently, users can realize them without effort. Regarding the website, It creates a fundamental formation that allows search engines to understand their content types.
Google bots can't understand the content; when crawling at first, they use a robots.txt file for whether to go or where to stop. Then, It uses a sitemap to explore all the content.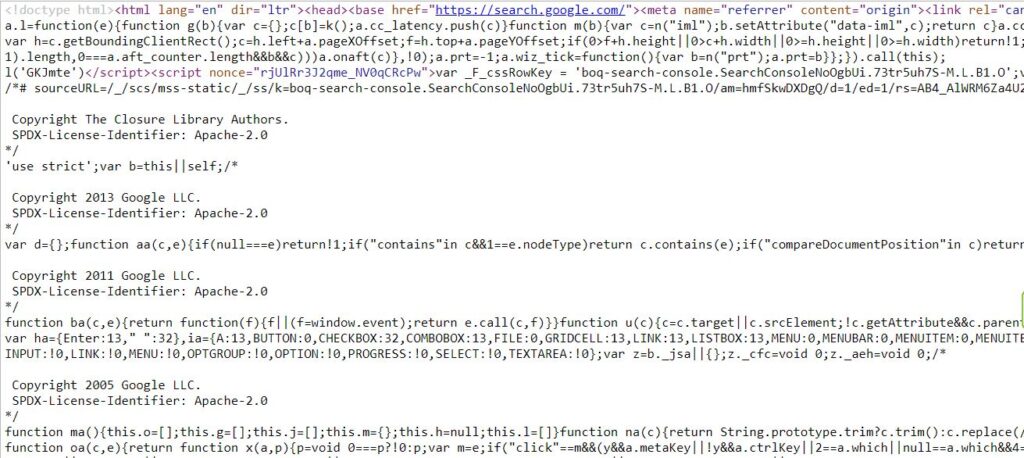 Its machine learning algorithms. Google uses them as analytical tools, such as crawlers, to understand datasets that reveal content patterns and intents. It analyzes the data and provides the best results to the searchers. Regarding SEO, Schema markup helps websites get featured snippets that increase click-through rate (CTR) and relevant traffic.
Google is always eager to provide accurate information to its users. They use algorithms to find the relevancy. Topic-relevant content determines as a key ranking factor.
Schema markup refers to the Microdata, RDFa, and JSON-LD. It enhances a well-documented order within the HTML of a webpage which explains what data to display on the search engine result pages (SERPs). Mostly In SEO, Most people use Microdata and JSON-LD language as Schema.
What are SERP features and why should you care for SEO
You must see several ingredients Google has served to make searches interesting. Search engine engineers try to engage their result pages with user-friendly features. They introduced rich results for us to show information faster. Though Google chooses the top pages on search engine result pages in a moment according to the suitable content, you can help search engines by adding structured data that signs to follow the path.
What are featured snippets?
Featured snippets appear at the top of a page with big boxes where specific information is revealed from a webpage. It displays relevant information according to the searches and helps everyone explore what they are searching for.
They are essential features for mobile and voice search. If you want to report anything, choose feedback.
Reviews schema markup for businesses
IT usually shows the reviews, price, ratings, information, and availability. They help to make decisions or show products and service features without entering the webpage.
Review snippets decline the users' time and assist in finding subjects from many web pages.
What are SERP sitelinks? Both organic and paid!
Though Google provides site links feature automatically, which website has a good amount of traffic on specific pages? After that, Google displays shortcuts that allow you to find data fast.
A paid and organic
They show site links for results if they are foremost to the user. Google continuously works to improve site link algorithms and ensure simple navigation for users.
So, SEO for the beginner is crucial, it will help you to increase the organic traffic without paying any penny.
Frequently Asked Questions (FAQ) rich results!
When the content answers any vital topic, Google shows a list of questions with answers under the domain. However, To get this feature, must install FAQ markup on the website.
It will need eligibility to have rich results if they reply to the questions on a relevant topic.
When you search for any topic, such as "Longest SEA Beach in the world," you may get a featured snippet. After a few suggested websites, you will also ask sections with 5 or 6 questions starting with WH questions.
When you click on questions to know the answer, The questions list will automatically enhance with sub-topics and fundamental topics, where different websites will rank with their content.
Knowledge Panel for Quick Snapshot of data
When you query people, places, and organizations, a knowledge panel appears on Google. This graph appears on the right with social media, headquarters, products, etc.
Google generates knowledge graph auto, but they source that news from the web. They may collect data from open sources and change in many ways.
Google Image Search uses Image Pack
When you search on Google for any topic, for example, flowers, fruits, vegetables, shirts, and cars, the results come with a couple of photos according to the search content.
If you search on apple, you will not get an apple phone because Google understands that as fruits. Therefore, typing significant keywords appears in the search on your demand. Though Google has individual sections for images, they want to offer the best results; consequently, they introduce an image pack.
It presents a vertical list of popular search queries according to the topic. If you type the word "love " and search them, you will see a few questions and topics displayed to find results similar to your search intent.
Google wants to stir up the related search SERP features filled with smart keywords since they can be useful for an audience; even though most have no search volume, they display them for a meaningful purpose.
When you search for a barbershop or car service center near me, they provide a map with the location, ensuring maximum reliability on the place.
It works locally only. However, if any business owner creates a google business page or my business, they can rank.
As Google understands your video's details, they display relevant videos as the carousel. They often suggest Youtube according to the title, description, and video tag.
Recently, they also provided them with the uploaded videos of webpages after the domain. You need to add video structured data without any requirements; it will rank if it seems eligible to Google per search.
Different Types of Schema Markup
Search engines always make the data structured if they find unstructured data. Regarding your blog, you can add multiple schemas to raise the website traffics and get the rich snippets featured. Look at the below sections to know how many types of markup you can use for several pages.
After researching several pages which are suitable schema markups for the target-specific web page, I have given notes
Article- News Article, Blog posting
When We write an essay about an enormous topic and news, we intend to make a blog human-readable. We also use clear, concise words and grammatically error-free sentences to make the blog easy to read. However, Google bot does not understand them.
To give an appropriate signal to the search engine about the website, we need to display the headline, image, author name, publishing or updating date, etc., in the JSON or microdata language.
Consequently, Google can realize the content better, such as why, which types of content, who has written it, and intent. It is crucial to use article schema markup, and it helps to get rich results on search engine result pages.
Breadcrumb schema boosts the CTR and user experience. When traffic comes to your site, it assists them in navigating from page to page. Consequently, It can decline the bounce rate, and people can acknowledge all the valuable topics you covered.
Furthermore, the Breadcrumb schema markup shows snippets to the SERPs, allowing people to know about the sub-topic and the main topic. It displays on the top of the title, initiates at the bottom of the breadcrumb trail, and shows the domain name.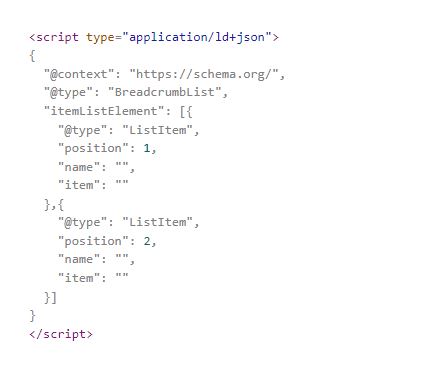 Schema markup tells Google that we are announcing an event, here are all details, such as event day, time schedules, and how many attendees are joining and liking the event.
Hence, snippets display on Google search results pages where people can see recommendations and reviews to make the joining decision.
Add your event to any 3rd party website, such as Facebook, because Google ranks them on the SERPs.
Add structured Event data to specific pages.
Add location, name, start and end date, opening time, Images, and offers to ensure any event.
Business events, education events, festivals, and social events are the world's most renowned.
If you go for doing it manually, or your CMS doesn't offer any plugins, You could also make the JSON-LD codes. It can be manually implemented through HTML Code. There are a lot of formats out there, so you can simply copy and paste many, and you just need to edit them.

When people have an enormous question, they search for them on Google, but when a searcher sees a webpage containing a list of queries and a drop box with answers on the topic. They click on them and become more curious to explore. These listed answers make the site valuable to the right users.
It takes a short time to make it unique and valuable among all the pages also jump quickly. If you write content to give answers to frequently asked questions by collecting Quora, Reddit, or any of the QA sites. It would be crucial to use them.
If you plan to spread the secret formula that you did, write "how to" content to educate your audience with your tips.
Write each step according to the sequence. After implementing the "how to" structured data, you can be eligible to have rich snippets on Search.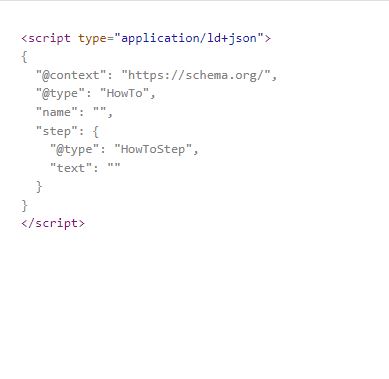 "coffeeshop Near me," "coffee shop near me 24 hours," "Hospital near me," "Hospital in Dhaka," or "Best hospital in Switzerland"
Did you see those search terms"? Those are localized search terms.
When users use them on the search bar, Google provides information about location, website, and contact information with multiple closet objects. If anyone uses google business page or google my business, that would be easy for them.
However, by using local schema markup on your website, Google will know about your business information and display it on the search result pages with reviews, closing and opening times, etc.
Google bots will understand that It is a local website, so they will find it more relevant than a little bit far from the exact places.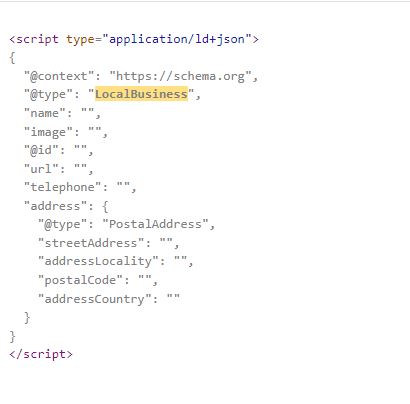 When you find tesla, you will see a knowledge graph on the right of the result page. In the profile sections, you can learn about Elon Musk, stock price, Revenue, and Founded and social media pages. You may also notice if you search apple company as well.
Though it may appear if they make Wikipedia pages, adding organization schema markup, you are telling Google more specifically by adding description, logo, social media presence, and contact info which won't be changed. 
Wikipedia is open source, so anybody might edit the information.
If Google finds it relevant to show them in the search result pages, It will be more effective than any other method. You can show up your organization's information as you want. It also works on local SEO.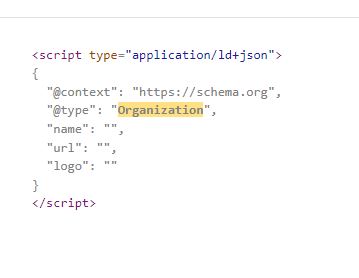 If you want to expose yourself to Google search, that is for you. It will enable you to make a knowledge graph panel if anyone searches for your name. Google shows this information to the users if they find significant mentions of that name and have social media profiles.
Most of the time, they give LinkedIn and Facebook user names. So, try to make Wikipedia pages also to give a signal to Google. If you type "Steve Jobs," you will see a box of his information on the right.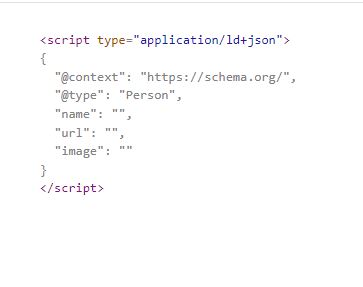 This is the modern era. Finding someone who uses the internet but has yet to visit any eCommerce website will be hard. To save time, we buy products online.
That's why google wants to increase the shopping experiences.
They are constantly introducing new and the best ways to engage users with what they intend. Research shows, "People buy more products if they see reviews and ratings on the product description." You can introduce a richer form of a presentation by adding product schema to your target audience.
It displays a rich presentation of your product to the shopping knowledge panel and Google images section with price, availability, and shipping costs. So you can load the website in 1 or 2 secs. You can notice them easily and add them to your bucket list.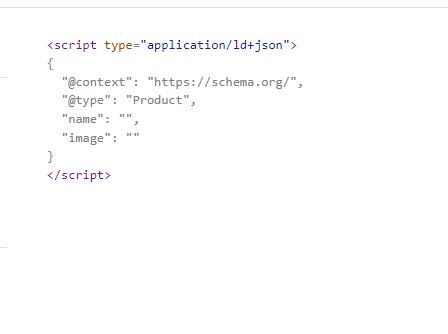 Nowadays, people search for their favorite food recipe on Google and find a to-z cooking tutorial on Youtube. If you have a cooking niche website, that will be a golden chance to rank your website on Google and get the recipe-featured snippets.
So, You have to maintain the sequence so that Google can list them. It's not true that Google only prioritizes video tutorials rather than a website. You need to add relevant keywords and features to give value to your users.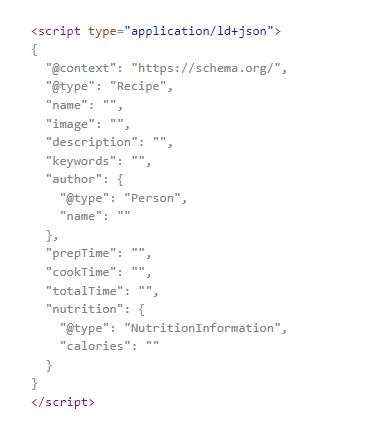 When Tiktok gained popularity, Google understood that short videos would be the most trendy for the youngster. Because videos can attract people more than photos and provide more information within a few seconds. That's why Google introduce YouTube shorts.
Giving the best experience to google users, videos are the important factors to rank. It will decline the bounce rate as well.
Use the video-structured data on your website. Your videos might come to the video carousel according to the searches. Now, Google also introduces the video section as a search feature.
They display the video title, description, thumbnail, duration, and upload date.
Website- Sitelinks search box
If your website structure is easy for the searchers, Google shows a query box under the domain. Because they always try to value the best user experience for the audience.
What if you set up the website sitelinks search box structured data to your website? It will allow you to give a signal to the search engine to understand better to your site.
Sometimes Google exposes the most viewed pages as a box with its most important information depending on your search terms. Also, Google shows visiting sessions such as last time and how many times you have visited.
(Tips) Always use Meta description so that it looks good; with it, it will come up with unwanted information that is sometimes relevant.
How do you add structured data?
Now, let's discuss how you use Google structured data on your website, whether they are WordPress, Shopify, or Wix. If you are using a WordPress CMS site, then you can easily add plugins.
Best schema plugin on WordPress
Here I have listed 5 popular Schema Plugins for WordPress (Free/Paid)
Schema Pro (Paid) 
All in One Schema Rich Snippets (Free)
Schema and Structured Data for WP & AMP. (Paid) 
WP Review Plugin (Paid)
WP SEO Structured Data Schema (Free)
WP Review Pro (Paid)
Review & Schema (Paid)
Schema App Structured Data (Paid)
Schema Plus for SEO (Paid)
Plug in SEO (Free plan Available)
Smart SEO (Free plan Available)
Yoast SEO (Paid )
SEO, JSON‑LD, Schema (Free Plan Available)
JSON‑LD for SEO (Paid)
How do you add a schema to Wix?
If you are a Wix user, it's good news that you don't need to buy apps for schema markup. They create JSON-LD structured data markup based on the page types.
They dynamically add structured data, such as product pages for the Wix store.
Blog pages.
Courses.
Events, etc.
According to your plan, you must use a customized schema to get rich result-oriented results on SERPs. Below, I have discussed how easily you can make manual schema markup data.
Go to your page's SEO Settings
Click Pages in the top bar.
Click the "Show More" Symbol +next to the relevant page.
Click SEO Basics.
Click the Advanced SEO tab.
Click Structured Data Markup.
Click +Add New Markup.
Add your new markup under Write your markup in JSON-LD format.
Click Apply.
How do you manually add a schema markup?
You can use some auto schema generator tool or Google Structured Data Markup Helper.
If you use a technical SEO Schema Generator tool, it's easy to use; you need to fill in the information box.
You do not need any web developer after getting a warning from the Google search console if you use Shopify CMS for ecommerce. 
You can fix Shopify product schema errors by copying and pasting the code to the specific missing field.
Learn how to add a schema markup with Google Tag Manager!
Use the Google tag Manager.

Select New Tag for schema markup.

Give a meaningful name to Tag, like I have given Breadcrumb for the home page.

Click on Tag Configuration

Scroll Down and select custom HTML.

Now copy and paste the Code.

Select triggering and choose the "+" sign or Plus whatever to add the trigger aspects.

Again, Give a meaningful name because you can use them multiple times for setup tag.

In my case, I have given the page name and clicked on the trigger configuration.

Select Page View > Some Page views (because you are creating the trigger for a specific page.)

Select Page URL > Equals from the 2nd dropdown> give the targeted page URL.

It's finished now. Then click save. Moreover, it's time to preview > give your website's URL > Connect.

Wait for the connection
After creating the Code, I suggest you check them with the tools because of the single comma "'I spent 2 hours to find out.
How to Check Schema Markup code
Now, it's time to check the Schema markup is working properly.
Rich Results Test Tool powered by Google Search Console. Copy and paste the URL or code. Then, select Googlebot from the drop-down menu. Most professionals use them both for better insights.
Validator Schema Org powered by Schema Org. They provide insights like Google rich results test tools but provide more detailed information.
Schema. Dev powered by SEO Clarity. They provide both code and URL testing facilities.
You can also use the "Validate Schema In Sc0hema Markup Validator". It's an extension and can be found at the chrome web store. (Free)